SEO Training & Webinar on Tools for Effective Small Business Marketing Announced by JM Internet Group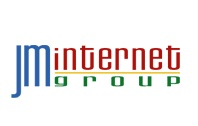 San Jose, CA (PRWEB) January 05, 2015
The JM Internet Group (http://www.jm-seo.org), a leader in online SEO training, is proud to announce an introductory, no cost webinar on the "Top Ten Tools for SEO" will be held Friday, January 9, 2015, at 9:30 am Pacific. The introductory webinar is ideal for small business owners and marketers who want to position their companies at the top of Google, Bing, Yahoo, or other search engines. The webinar kicks off the company's February, 2015, SEO training classes online. SEO or search engine optimization is all about getting a business to the top of Google's organic or natural search results vs. having to pay Google via the AdWords advertising program. Small businesses have taken SEO training classes from the JM Internet Group and been very successful in their SEO efforts.
"I am so excited to kick off our 2015 training classes with this introductory, no obligation seminar on SEO for small businesses," explained Jason McDonald, director of the JM Internet Group. "SEO training is by far the number one course module in our offerings, which include not only SEO training but also training in AdWords and Social Media Marketing. Businesses clearly like the no cost aspect of SEO; as nothing beats Google and Bing's organic or natural rankings for effective return on investment."
To sign up for the webinar on SEO, please visit http://www.jm-seo.org/free/free-seo-tools/. There in addition to information on the search engine optimization training offerings, one can also view the course schedule (http://www.jm-seo.org/courses/class-schedule/). Class starts on February 17, 2015.
What is SEO and Why It Matters for Small Businesses
Many small businesses in states like New York or California live and die based on their performance on Google and Bing. Customers often start out searching for a New York, NY, SEO class or a class on search engine optimization in Chicago, and then realize the value of the online training format. In fact, many of the JM Internet Groups students came to the website with searches for classes in New York, Chicago, Los Angeles or Houston, only to find immense satisfaction in the online format. Similarly, the customers of these companies start the search for a business at the search engines. SEO is the art and science of influencing Google and Bing to place a company at the top of the search results pages. On page SEO has to do with factors such as the website titles, meta descriptions, and keyword density of actual content. Off page SEO has to do with building inbound links, manipulating the freshness of content, and nurturing social mentions.
SEO Training Syllabus
Top Ten: Top Ten No Charge Tools for SEO / Search Engine Optimization

Keywords: How to Generate Great Keywords for Great Google Rank

Page Tags – Quick Boost – Use Page Tags to Improve your Google Rank

Link Strategies: The Who, What, Where, When and How of Getting Good Links for SEO

News: News You Can Use – Using News as an SEO Opportunity -

Website Structure: Creating the Best Topology for Google Rank

Google Rank: Monitoring Your Google Rank, and Leveraging it for SEO and PPC

Metrics: Tools for Measuring Your Website SEO and Performance
About JM Internet Group
The JM Internet Group provides SEO, Social Media Marketing, and Google AdWords training and courses for busy marketers and businesspeople. Online search engine optimization training helps explain keywords, page tags, link building strategies and other techniques needed to climb to the top of search engine rankings for Google, Yahoo, and Bing. The teaching methodology is hands on, with live examples and discussions, taught from the convenience of each student's computer.
Contact:

JM Internet Group, Media Relations

Web. http://www.jm-seo.org/

Email. jm(dot)internetgroup(at)gmail(dot)com
Find More Seo Press Releases