PPC Pay-Per-Click Management Company

Get Started Now & Get live leads tomorrow. Guaranteed Leads and Best Return on Investment.
Track Return On Investment with accurate reporting on click to lead conversions, click to phone call conversions, and contact page visits.
Google & Google Content Networks + Mobile, MSN/Bing, & Yahoo Ad Management
Keyword research, analysis, and report
Customize your budget and keywords and track ROI
We install Google Analytics, Lead Generators & Track Conversions
Write Effective Ad Copy – Multiple Ads Per AdGroup for Testing
Use of Budgeting Tools Accordingly
Set Proper Ad Timing and Geographical Targeting
Continued Business & Website Consulting
Ongoing PPC Strategy Development
Continued Platform Updates to Reflect Ongoing Strategy Changes
Continual Bid & Position Monitoring to Achieve Desired Results
Ongoing Keyword Performance Analysis, Additions & Deletions
Ongoing Ad Copy Analysis and Testing
Continued Conversion Tracking Analysis
Detailed PPC Reporting & Analysis
Work to Increase Volume and Decrease Spend by Attaining Lower Conversion Costs, Higher Conversion Rates, Higher Click Through Rates and Improved Quality Scores
Our Team:
We are all in-house, dedicated business people who take pride in our knowledge, value and quality of service brought to each our clients.
About Monthly Management Fees:
To ensure maximum results within these competitive, real time platforms, it is necessary to monitor, strategize, make changes and report on a regular, ongoing basis. We charge a flat ongoing monthly management fee based on your total monthly traffic budget to take care of everything for you. By constantly monitoring and updating your keywords and their performance, you actually pay less per click, saving you tens of thousands of dollars over the life of your campaigns.
By working with us you agree to the current terms of service of Yahoo! Search Marketing, Google AdWords and Microsoft AdCenter. Any traffic received through these accounts will be paid by direct credit card billing for your accounts. Your monthly traffic budget will not flow through SEMPROS.
Our flat fees are designed to achieve a true partnership with your business. If you succeed, we succeed. Our goal is to maximize the results of your advertising investment regardless of budget. We look forward to maximizing your return on investment, boosting your bottom line, and at the same time allowing you to concentrate on what you do best while we maximize the results of your search engine marketing campaigns.
NOTE: We are not able to help advertisers market gambling sites, adult sites, affiliate programs, work or make money from home programs, or multilevel marketing (MLM) programs.
Contact Us today to get started and take your business to the next level!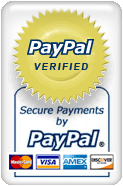 We accept all major Credit Cards, Pay Pal, Cash and Company Checks. Payment is fast and secure.