Use Verticals To Increase Reach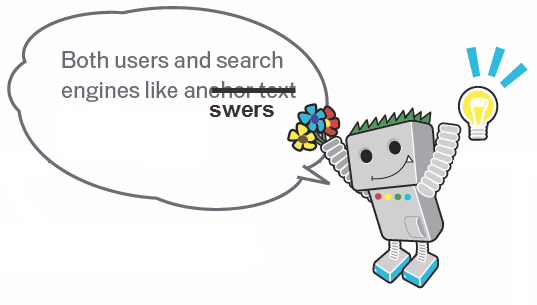 In the last post, we looked at how SEO has always been changing, but one thing remains constant – the quest for information.
Given people will always be on a quest for information, and given there is no shortage of information, but there is limited time, then there will always be a marketing imperative to get your information seen either ahead of the competition, or in places where the competition haven't yet targeted.
Channels
My take on SEO is broad because I'm concerned with the marketing potential of the search process, rather than just the behaviour of the Google search engine. We know the term SEO stands for Search Engine Optimization. It's never been particularly accurate, and less so now, because what most people are really talking about is not SEO, but GO.
Google Optimization.
Still, the term SEO has stuck. The search channel used to have many faces, including Alta Vista, Inktomi, Ask, Looksmart, MSN, Yahoo, Google and the rest, hence the label SEO. Now, it's pretty much reduced down to one. Google. Okay, there's BingHoo, but really, it's Google, 24/7.
We used to optimize for multiple search engines because we had to be everywhere the visitor was, and the search engines had different demographics. There was a time when Google was the choice of the tech savvy web user. These days, "search" means "Google". You and your grandmother use it.
But people don't spend most of their time on Google.
Search Beyond Google
The techniques for SEO are widely discussed, dissected, debated, ridiculed, encouraged and we've heard all of them, many times over. And that's just GO.
The audience we are trying to connect with, meanwhile, is on a quest for information. On their quest for information, they will use many channels.
So, who is Google's biggest search competitor? Bing? Yahoo?
Eric Schmidt thinks it's Amazon:
Many people think our main competition is Bing or Yahoo," he said during a visit to a Native Instruments, software and hardware company in Berlin. "But, really, our biggest search competitor is Amazon. People don't think of Amazon as search, but if you are looking for something to buy, you are more often than not looking for it on Amazon….Schmidt noted that people are looking for a different kind of answers on Amazon's site through the slew of reviews and product pages, but it's still about getting information
An important point. For the user, it's all about "getting information". In SEO, verticals are often overlooked.
Client Selection & Getting Seen In The Right Places
I'm going to digress a little….how do you select clients, or areas to target?
I like to start from the audience side of the equation. Who are the intended audience, what does that audience really need, and where, on the web, are they? I then determine if it's possible/plausible to position well for this intended audience within a given budget.
There is much debate amongst SEOs about what happens inside the Google black box, but we all have access to Google's actual output in the form of search results. To determine the level of competition, examine the search results. Go through the top ten or twenty results for a few relevant keywords and see which sites Google favors, and try to work out why.
Once you look through the results and analyze the competition, you'll get a good feel for what Google likes to see in that specific sector. Are the search results heavy on long-form information? Mostly commercial entities? Are sites large and established? New and up and coming? Do the top sites promote visitor engagement? Who links to them and why? Is there a lot news mixed in? Does it favor recency? Are Google pulling results from industry verticals?
It's important to do this analysis for each project, rather than rely on prescriptive methods. Why? Because Google treats sectors differently. What works for "travel" SEO may not work for "casino" SEO because Google may be running different algorithms.
Once you weed out the wild speculation about algorithms, SEO discussion can contain much truth. People convey their direct experience and will sometimes outline the steps they took to achieve a result. However, often specific techniques aren't universally applicable due to Google treating topic areas differently. So spend a fair bit of time on competitive analysis. Look closely at the specific results set you're targeting to discover what is really working for that sector, out in the wild.
It's at this point where you'll start to see cross-overs between search and content placement.
The Role Of Verticals
You could try and rank for term X, and you could feature on a site that is already ranked for X. Perhaps Google is showing a directory page or some industry publication. Can you appear on that directory page or write an article for this industry publication? What does it take to get linked to by any of these top ten or twenty sites?
Once search visitors find that industry vertical, what is their likely next step? Do they sign up for a regular email? Can you get placement on those emails? Can you get an article well placed in some evergreen section on their site? Can you advertise on their site? Figure out how visitors would engage with that site and try to insert yourself, with grace and dignity, into that conversation.
Users may by-pass Google altogether and go straight to verticals. If they like video then YouTube is the obvious answer. A few years ago when Google was pushing advertisers to run video ads they pitched YouTube as the #2 global search engine. What does it take to rank in YouTube in your chosen vertical? Create videos that will be found in YouTube search results, which may also appear on Google's main search results.
With 200,000 videos uploaded per day, more than 600 years required to view all those videos, more than 100 million videos watched daily, and more than 300 million existing accounts, if you think YouTube might not be an effective distribution channel to reach prospective customers, think again.
There's a branding parallel here too. If the field of SEO is too crowded, you can brand yourself as the expert in video SEO.
There's also the ubiquitous Facebook.
Facebook, unlike the super-secret Google, has shared their algorithm for ranking content on Facebook and filtering what appears in the news feed. The algorithm consists of three components…..
If you're selling stuff, then are you on Amazon? Many people go directly to Amazon to begin product searches, information gathering and comparisons. Are you well placed on Amazon? What does it take to be placed well on Amazon? What are people saying? What are their complaints? What do they like? What language do they use?
In 2009, nearly a quarter of shoppers started research for an online purchase on a search engine like Google and 18 percent started on Amazon, according to a Forrester Research study. By last year, almost a third started on Amazon and just 13 percent on a search engine. Product searches on Amazon have grown 73 percent over the last year while searches on Google Shopping have been flat, according to comScore
All fairly obvious, but may help you think about channels and verticals more, rather than just Google. The appropriate verticals and channels will be different for each market sector, of course. And they change over time as consumer tastes & behaviors change. At some point each of these were new: blogging, Friendster, MySpace, Digg, Facebook, YouTube, Twitter, LinkedIn, Instagram, Pinterest, Snapchat, etc.
This approach will also help us gain a deeper understanding of the audience and their needs – particularly the language people use, the questions they ask, and the types of things that interest them most – which can then be fed back into your search strategy. Emulate whatever works in these verticals. Look to create a unique, deep collection of insights about your chosen keyword area. This will in turn lead to strategic advantage, as your competition is unlikely to find such specific information pre-packaged.
This could also be characterised as "content marketing", which it is, although I like to think of it all as "getting in front of the visitors quest for information". Wherever the visitors are, that's where you go, and then figure out how to position well in that space.

SEO Book